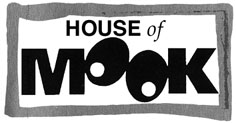 Remember to check out the ultra cheap daytime rates and other offers below...
Summary of Prices, Terms and Conditions from 14th April 2009
Rehearsal Rates
Blue Room £7 per hour
Wheat Room £8 per hour
Orange Room £9 per hour
All rooms include vocal P.A. and 2 mics. Additional mics available at £1.50 per session.
Storage
13 individual walk-in lockers charged at between £6.00 and £8.00 per week or part thereof.
Please note that equipment left on the premises is entirely at customers own risk. Storage facilities are provided for convenience and assume no liability on the part of the studio. Customers are strongly advised to effect their own insurance to cover all eventualities - not just whilst equipment is kept at the premises.
Equipment Hire (subject to availability)
Marshall Guitar combo £2.50 per session
Fender Guitar combo £2.50 per session
Laney Bass combo £2.50 per session
Fender Bass combo £2.50 per session
HH Bass combo £2.00 per session
Drums (excluding snare and cymbals) £4.00 per session
Guitar or bass cabs £2.00 per session
Vocal monitor £2.00 per session
Our hire charges are "flat rate" per session, e.g. the drums will only cost £4.00 whether your session is 2 hours or 6 hours (or any other length).
---
Recording (16-track analogue or 24-track digital)
£20.00 per hour or £150.00 per 10 hour day including CD master
Or do a live recording for only a tenner an hour on top of the Blue Room Rate! This is straight to CD, but through the mixing desk in the control room and all the outboard gear used for multitracking. Contact us for more details.
---
In order to accommodate everyone who wants to rehearse we have to operate some slight restrictions to session times: On Monday-Thursday evenings rehearsals in the Blue Room consist of fixed 2.5 hour slots (6.00pm-8.30pm and 8.30pm-11.00pm). Although the minimum booking in the other rooms is 2 hours, certain times are unavailable if they straddle the busiest part of the evening and inhibit other bookings (eg 7.30pm-10.30pm)
All setting up and packing away must be undertaken within the booked time. All sessions are payable for the full duration of the time booked.
Please note from 10th Novenber 2008, the latest time for cancelling, altering or rearranging a session has changed to 12 noon on the day before the booking, otherwise the full price of the time booked will be charged. As always, we appreciate you trying to give us as much notice as possible as we prefer not to have to charge anyone for time they haven't used!
A "no-show" will continue to be charged for in full.
Why not take advantage of our Special Rates and Discounts?...
"3 for 2 offer"
On weekdays (excluding public holidays) we'll give you 3 hours for the price of 2 in any room before 6pm.
We'll also knock £1.00 off the usual hire price of drums and backline!
Special Daytime Rates for sessions under 3 hours:
(Mon-Fri before 6 pm)
Blue Room £5 per hour
Wheat Room £6 per hour
Orange Room £7 per hour
Plus £1.00 off the usual hire price of drums and backline
Sunday Special Rates:
Blue Room £6 per hour
Wheat Room £7 per hour
Orange Room £8 per hour
Student Discount
On production of a valid ID we will allow 10% off the price of rehearsals
(excluding offers and special rates above).
Block Bookings
Discounts of up to 50% available for weekday block bookings before 6pm. Phone or e-mail for more details.
Phone us on 0113 230 4008 or e-mail us
Back to House of Mook Home Page